I'm Not An Olosho Instagram Influencer Mandy kiss cries out
Instagram influencer, Ayomiposi Oluwadahunsi Adefolarin, popularly known as Mandy Kiss, has cried out over the impression people have been having about her because of her content.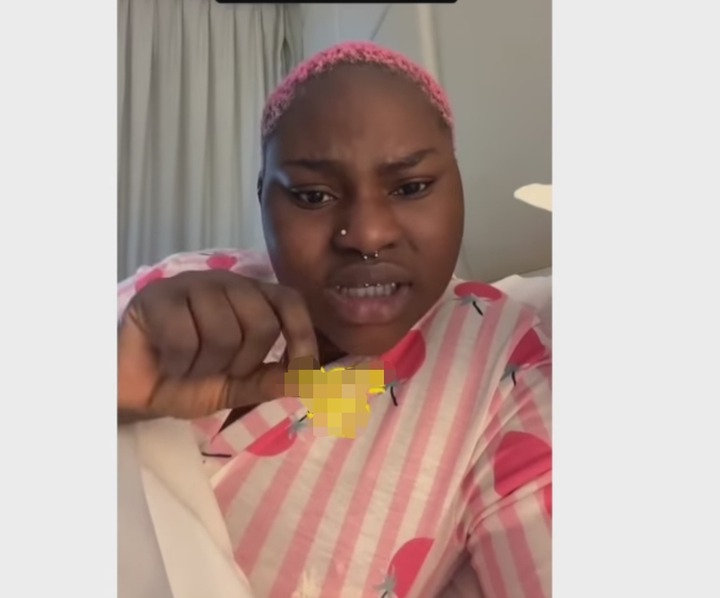 The content she creates online, a lot of people have come to see her as "olosho". She said that is not who she is, that she is just creating those kinds of content to make money to feed her family.
In the video which was shared by Instablog, she said – " Whatever I'm doing on this social media is just a way to survive. It's just a way to put food on my family's table.
I have so many bills on me… I'm doing a lot, which you guys cannot understand."
Below is the screenshot from the video: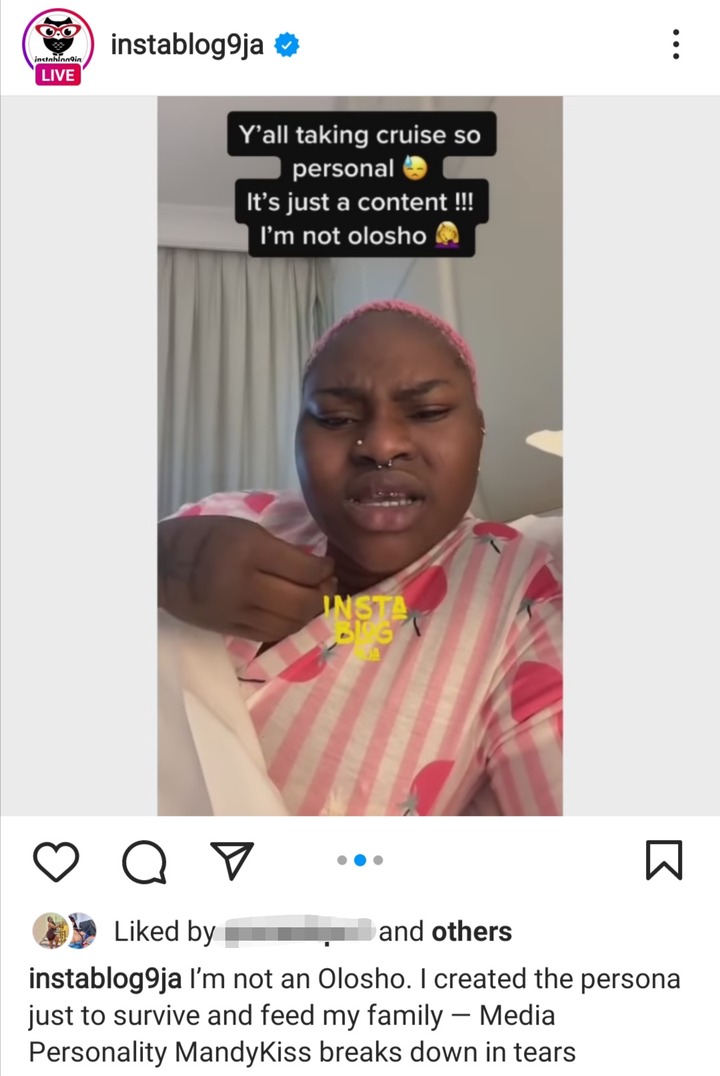 She cried that she has lost so many good people around her because of her content. She said that many people see her as "olosho", but that is not what she is. She said that it is sad that people are getting her wrong, without understanding that whatever she is doing is just content for making money.
She said that she is all by herself without a boyfriend, yet she has continued to keep herself going.She added that sometimes it gets to her, because nobody understands her.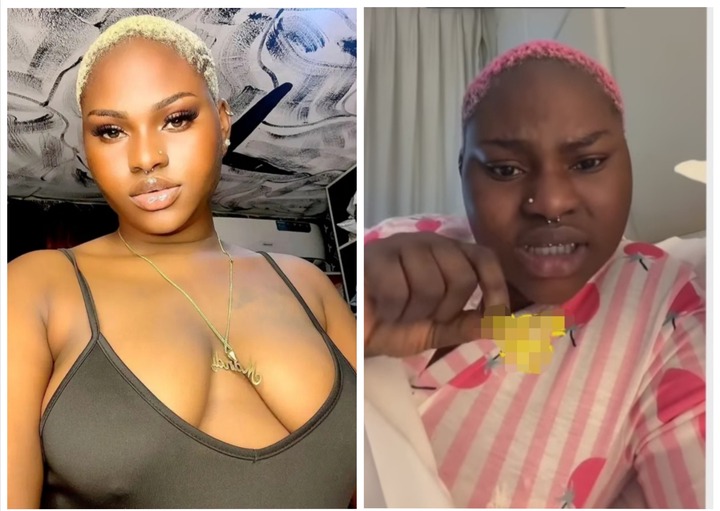 "She added I'm a good girl. I'm not making this video to make you guys like me, but I just need to let you know. I've thought about it, I think I should just change my content. I deserve to be happy."
Speaking further, she added that she also wishes to get married.
Mandy Kiss came into the spotlight after she tattooed the face of singer Naira Marley on her body. She prided herself as the "President of Olosho in Nigeria", and is known for the controversial photos and videos she shares online.
Below is a photo showing the tattoo of Naira Marley on her thigh: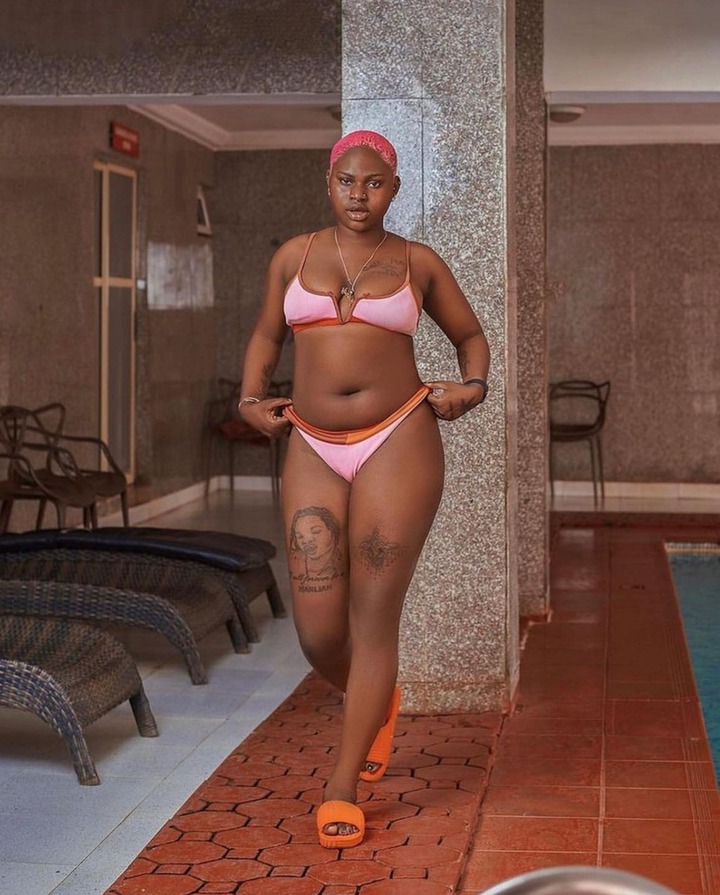 But she says that the content has affected her personal life, because everyone thinks she is a bad girl. She said that she is a good girl, and is not what a lot of people think she is.
Share and Comment: I'm Not An Olosho Instagram Influencer Mandy kiss cries out
Comments
comments